My Essential Wholesale Guide for Fashion Brands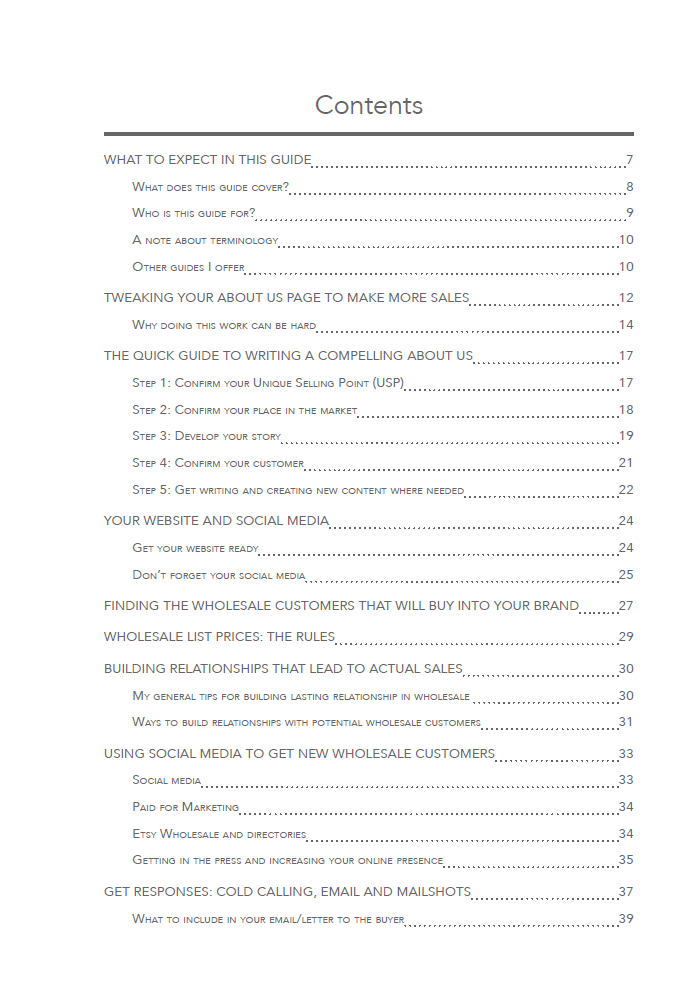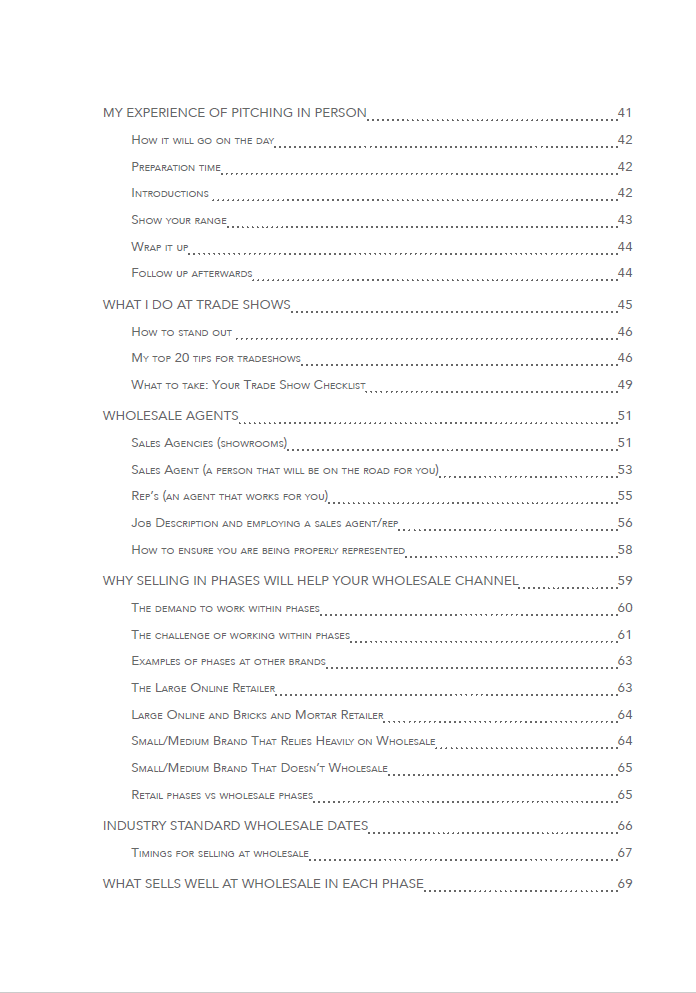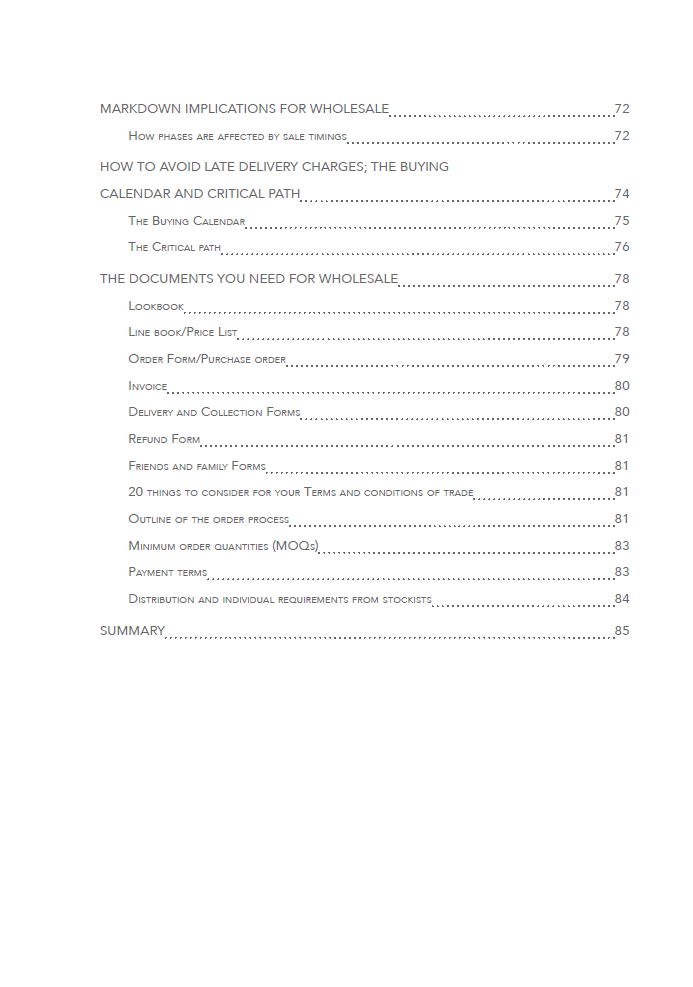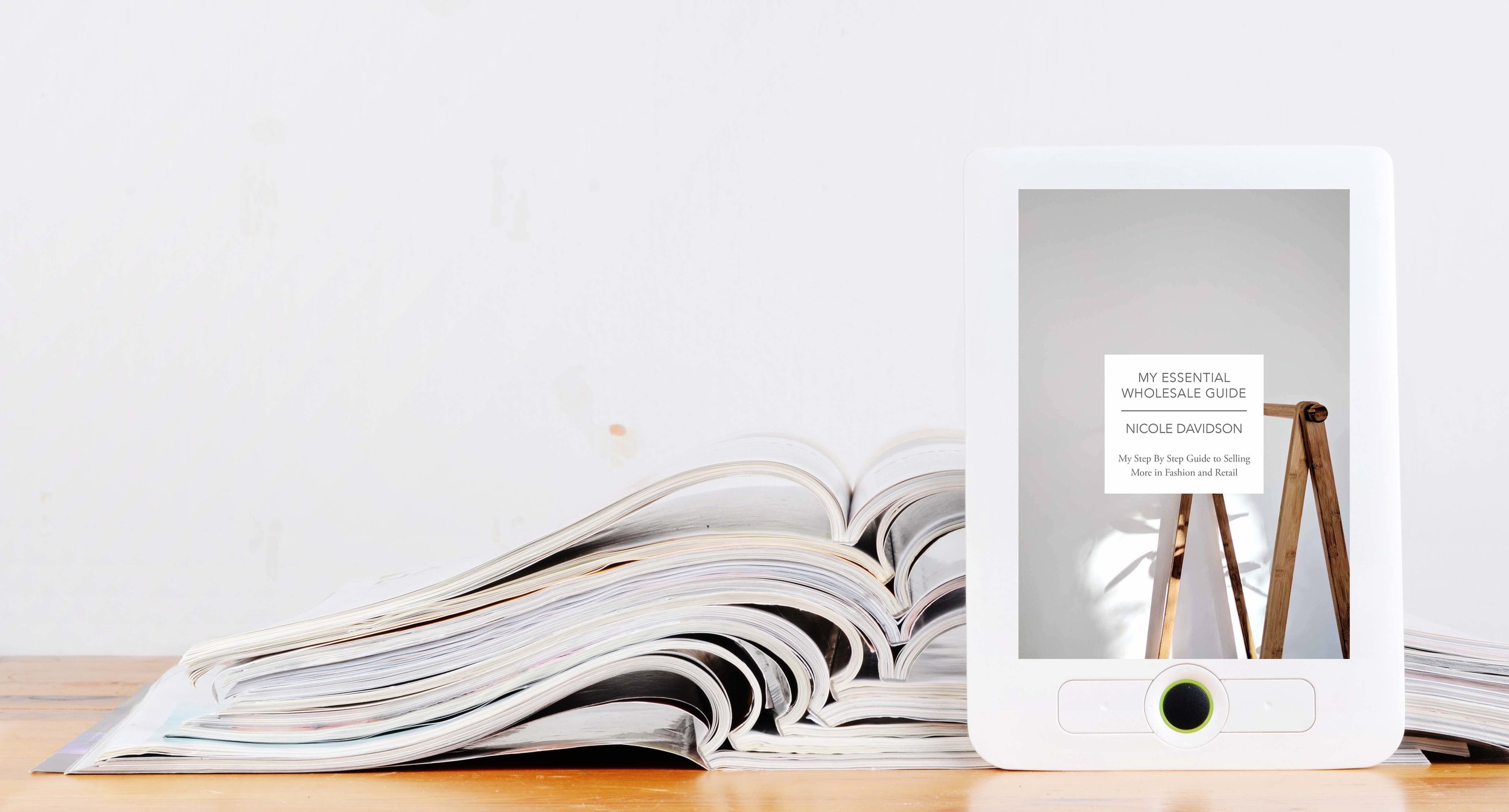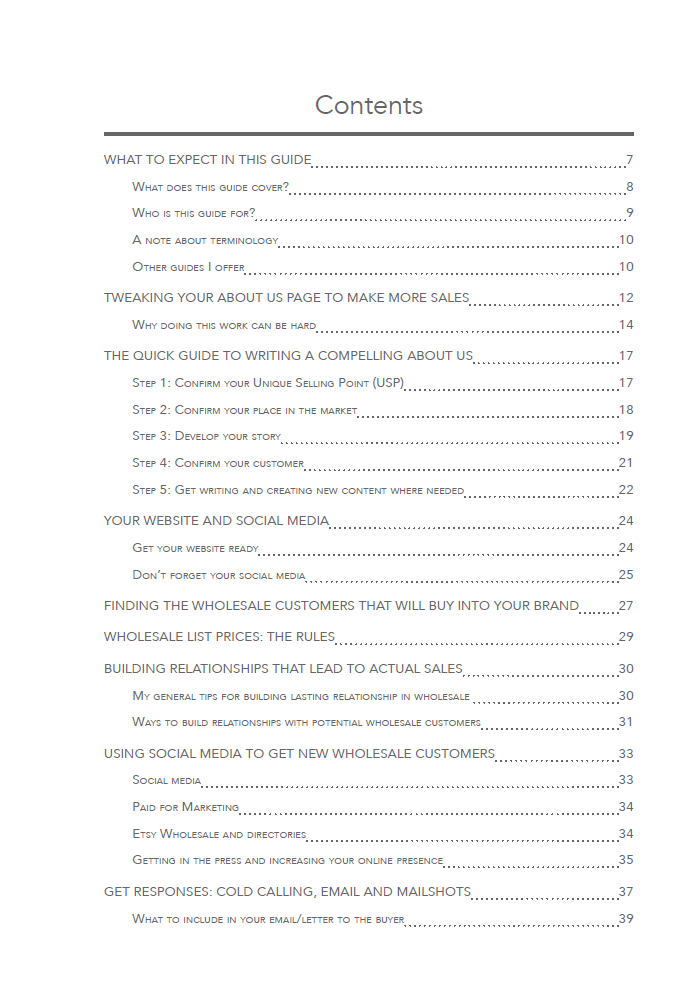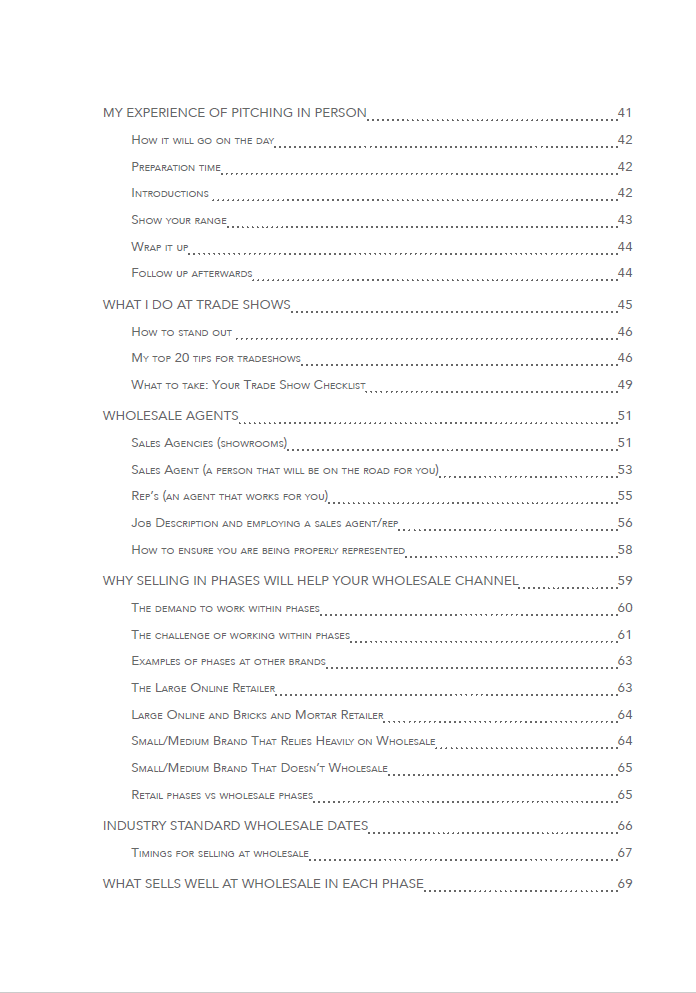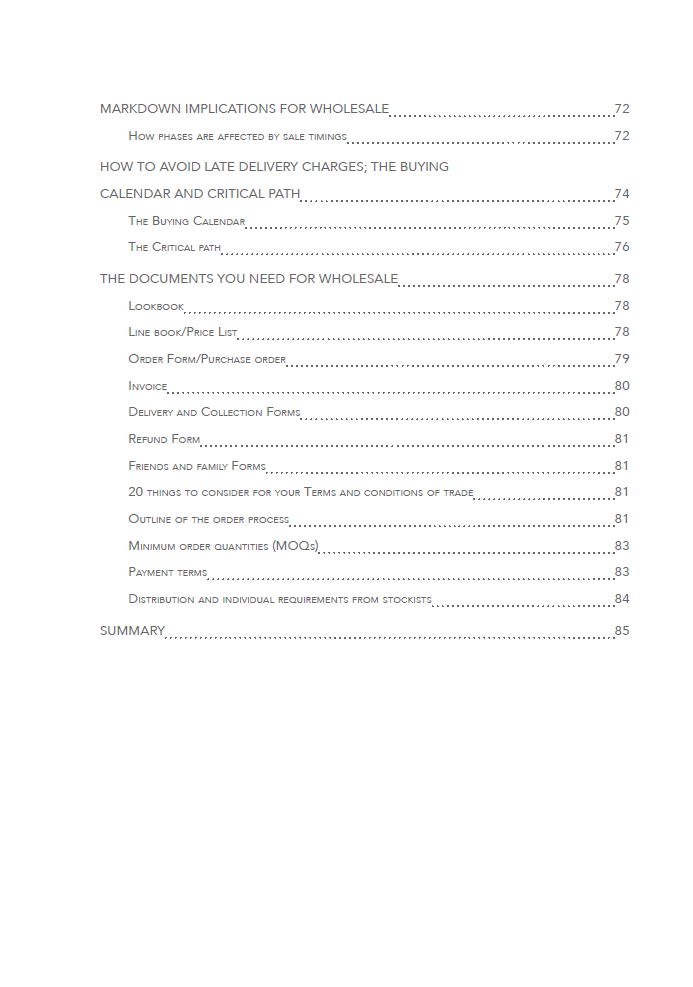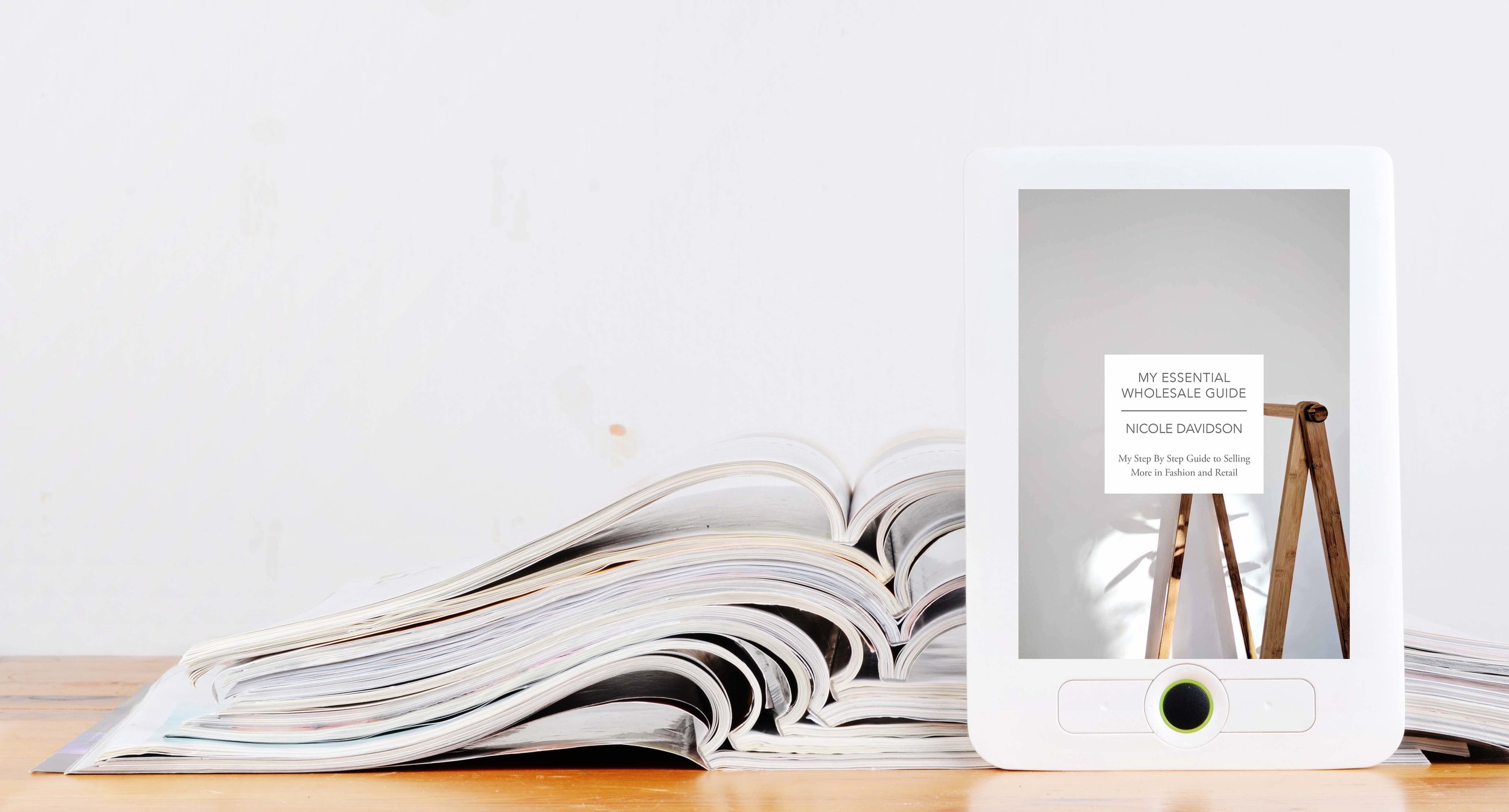 My Essential Wholesale Guide for Fashion Brands
My 80- page guide to wholesale is based on my experience in fashion retail; as both the seller to large retailers and as the person being pitched to at brands like Next and Topshop.
My Essential Wholesale Guide for Fashion Brands
This essential 80-page guide for fashion brands covers everything you'll need to know about the wholesale channel and selling B2B within the retail industry. This in-depth guide will help you sell more, build lasting relationships and manage the transition into your wholesale business.
My Wholesale Guide is aimed at small to medium-sized brands in all areas of fashion, clothing and retail. It's for any retail brand that wants to start or grow this area of their business. My clients work in fashion and clothing and already have production in place so I've aimed this guide towards them but it can also be used by other businesses in the industry.
Some of the topics this guide covers are:
My experience of pitching to retailers and potential customers; find out what actually works!

How to get replies to your emails to retailers

My techniques for growing your wholesale business

My guide to trade shows, how to stand out and make sales

The correct list prices you need to sell at wholesale

The industry standard dates for selling at wholesale

My advice for when you should start thinking about wholesale agents

My insider info on what sells well and at what timing throughout the year

A rundown of the documents you'll need to sell at wholesale

Practical tips like information about MOQ's (Minimum Order Quantities) and terms and conditions.
This guide works really well in conjunction with my list of contact details for wholesale customers.
Please note that this download is a PDF document which works well on most devices. Please let me know if you would like an Epub which is sometimes a better format for Kindles and other eReaders.